The Stakeholder Challenge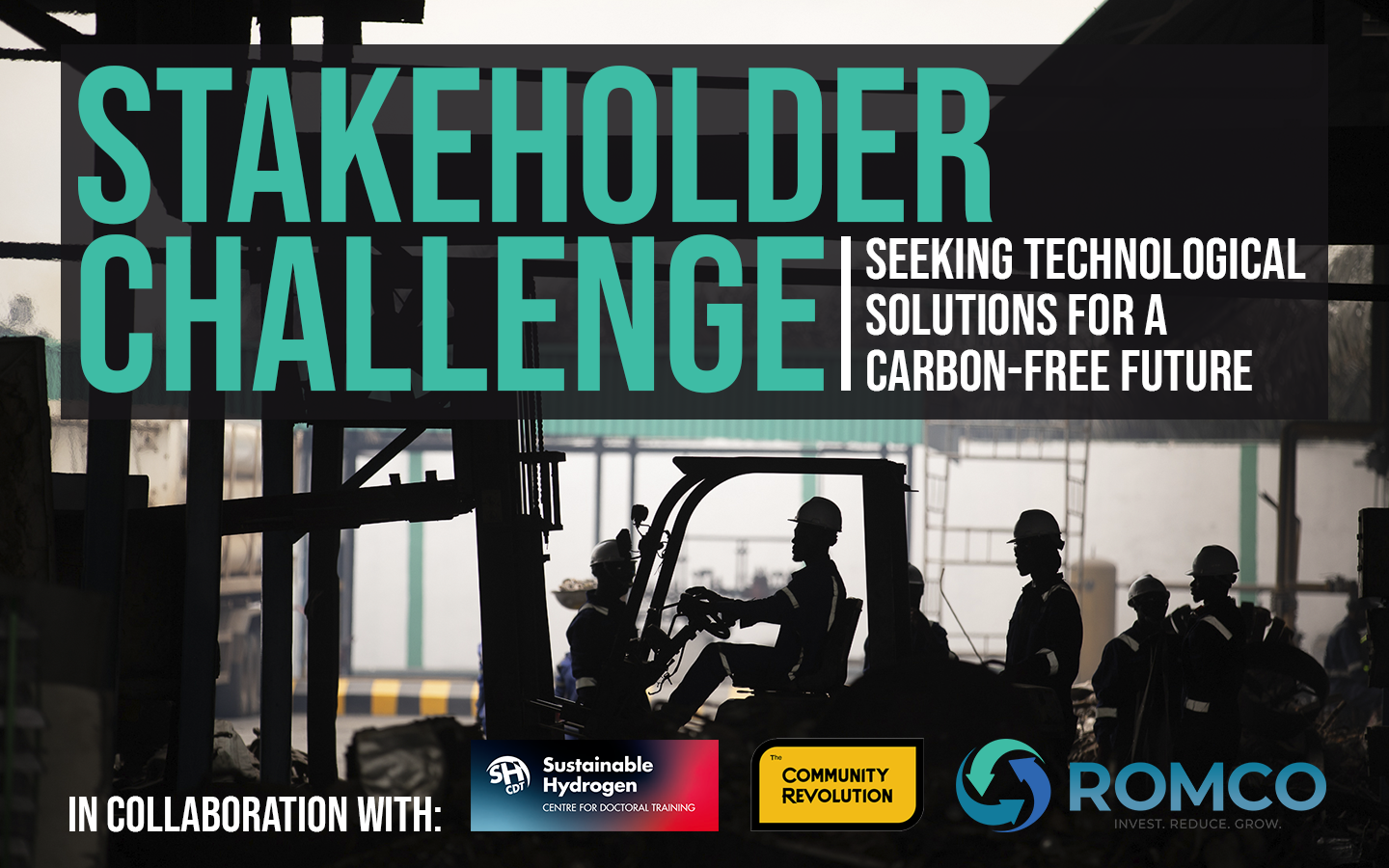 The 'Stakeholder Challenge' begins this week — a two-week research challenge issued to PhD students from the Sustainable Hydrogen Centre for Doctoral Training (SusHy CDT) in collaboration with The Community Revolution and Romco to develop a zero-carbon green hydrogen solution for the sustainable recycling of non-ferrous metals.
Through the Stakeholder Challenge, Romco is engaging with the best and brightest researchers in the UK to solve the challenge of decarbonising one of the world's largest emitters of carbon on the planet: the production of aluminium. Accounting for approximately 2% of human-caused carbon emissions!
We are inviting PhD students from the Universities of Nottingham, Ulster, Birmingham, and Loughborough to work with us on developing an innovative green hydrogen solution in Ghana. Culminating in a dragon's den style pitch, one winner will be chosen who can demonstrate the most creative and feasible zero-carbon solution for our ultra-low carbon production process.
We are excited to work with these enthusiastic and brilliant minds from across the UK to help solve some of the key issues in our decarbonisation efforts. We wish the teams the best of luck in their research and with their pitch!