Maddyness — The plumber from Clapham who built a £40M turnover Greentech business from landfill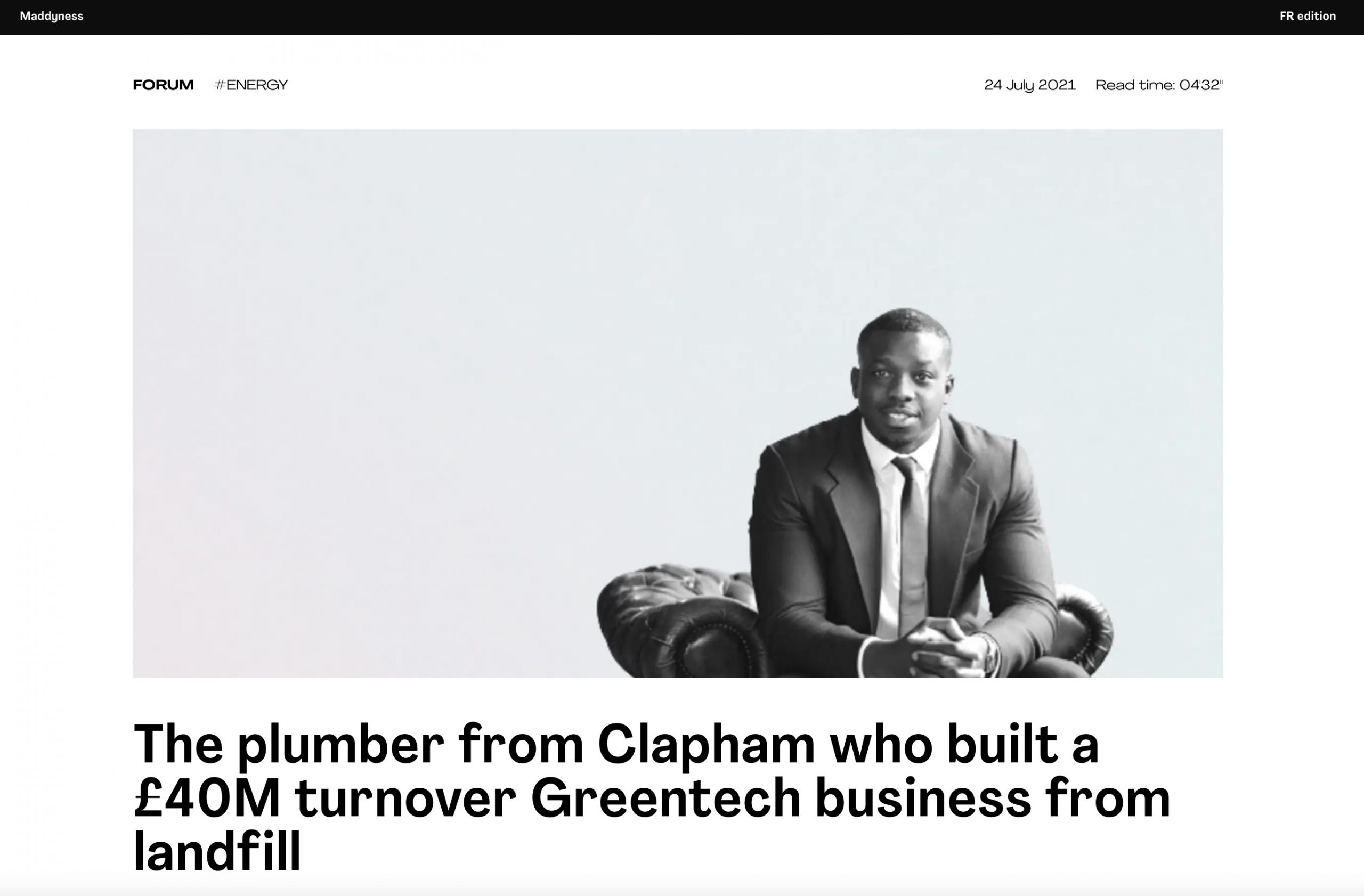 Maddyness, 'the go-to magazine for entrepreneurs and innovators', has described Romco CEO, Raymond Onovwigun, as a "great mix of South London and Statesman in his demeanour but when you get him talking he is all business" in their latest profile piece by writer Darren Rebeiro.
Darren writes, "Ray a serial entrepreneur who started a plumbing business in his early career and within three years was turning over £2M in his early days and when you speak to Ray and you hear his early entrepreneurial stories of selling on ebay in his early teens, just makes you see him for what he is a man with a vision and a sheer determination to take his business forward.
Fast forward to today and Ray reflects on his childhood and helping in the family business taught him from an early age that "hard graft is important to success". Ray spotted the opportunity for his Greentech business while watching CNN and Bloomberg recognising there was a shift towards the industrialisation of Africa and the continent's growing markets. Pairing this with insights he had through his current business in terms of the prices of metals led him to his lightbulb moment. Romco Metals is now a UK multinational that operates across three countries and has two active metal recycling plants in Nigeria and Ghana."
The full article is available to read here. It's a great read with valuable insight into Raymond's background, character, and what's driving him today to push Romco towards even greater success.