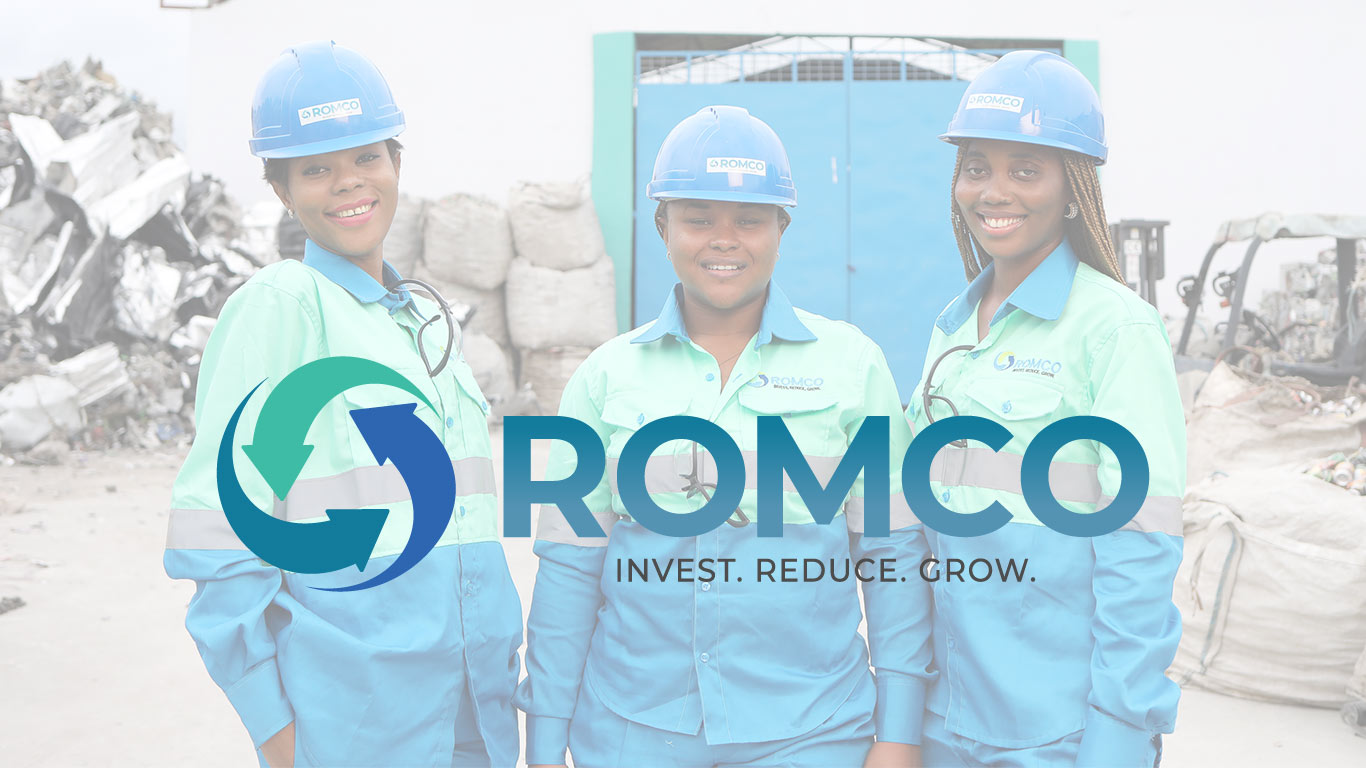 We've grown… So too how we report, communicate, and relate to our stakeholders. Some things won't change, like the personal service we pride ourselves on, but that's what this is about; personal service. We want you, our customers, stakeholders, and onlookers to be more informed about where we are as a company.
We want to make our position clearer and be more transparent. We're starting that journey with a facelift.
Introducing our new logo:

It represents a new era.
Our new Romco logo and tagline; 'Invest. Reduce. Grow.' along with a reimagined recycling insignia, represents the organisation taking off the limits of our smaller origins and evolving into our newer, clearer, and cleaner vision of the 2020s — whilst not forgetting our past.
We want to Invest in a better future, Reduce the devastating effects raw materials virgin-mining has on our environment, and Grow a leading renewables company that works to change the course of our planet for good.
With a clearer understanding of our identity — not just recycling metals globally, but incorporating the bold statements of "Invest. Reduce. & Grow" — Romco's intentions for the 2020s & beyond are now being showcased.
We view this change as a marker in the sand for the manner and way in which we intend to walk our next steps together, with you, to achieve this ambitious yet attainable goal.
Stay tuned for more announcements like our Q2, 2020 Report and updated website; They're not far away.