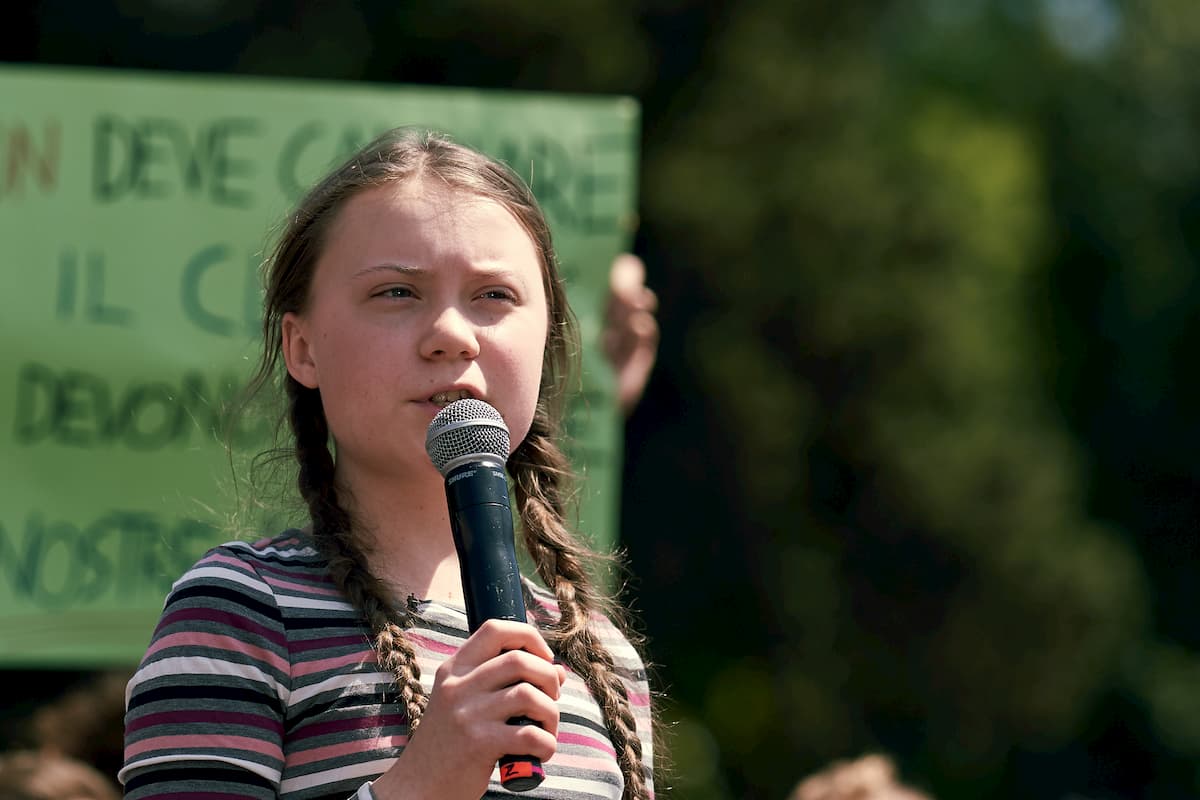 Key Lessons Learnt From the UN Speech of Greta Thunberg
So, what do you expect a 16-year-old girl to be doing in her life? Your answer would probably be something like going to school, hanging out with her friends, and just being her happy and carefree self. Well, in that case, you need to know more about young Greta Thunberg and her work!
If you have not heard the name Greta Thunberg mentioned recently on the news, you might just have been living under a rock! She's a gutsy 16-year-old climate activist from Sweden, who has made both environmentalists and world leaders sit up and take note through her climate change movements and her recent UN speech.
Today, let's get to know more about Greta and some of the lessons everyone can learn from her UN speech.
Greta Thunberg: The young trailblazer
Greta hit the headlines back in 2018 for picketing outside Rikstag (the Swedish parliament); she was attempting to increase awareness about global warming. She missed more than three weeks of school but did not stop picketing until the start of the general elections.
Ever since that incident, Greta Thunberg has become well known all over the world. She even gave a TED talk on the subject of climate change and global warming.
Then came the famous UN speech at the COP24 United Nations climate change summit. In her speech, she accused world leaders of being impassive to climate change and said that they were leaving the responsibility of change to the future generations.
Notably, Greta used a solar-powered boat to cross the Atlantic Ocean and to visit New York City to organise climate change rallies. She travelled by train for nearly 32 hours to reach Davos to make the speech because she refused to travel by airplane.
Five important takeaways from Greta Thunberg's UN speech
Although there is a lot to learn from Greta's speeches and actions, here are five important lessons that particularly standout from her UN speech.
The climatic crisis is already here and the facts back this up
If you think that climate change and a global climatic crisis is something still too far away to bother you, then you are wrong. Greta made sure that her message had enough hard facts to back it up. She urged people to take the science behind it all into consideration.
She mentioned that the Earth has seen five of its warmest years since 2010, and that the melting of Antarctic ice has tripled in the past ten years. The data is simply chilling to say the least!
The inaction of world leaders is no longer acceptable
The main feature of Greta's speech was how she looked the top leaders of the world right in the eye and told them the blunt truth. She accused them of not being active enough in solving the climatic issues that the world is facing. Furthermore, she blamed them for leaving the responsibility of change to the future generations.
She brazenly insisted that the future generations are beginning to feel betrayed by their leaders. She stated that the future generations will not forgive those who fail them and that the line has now been drawn.
No one is too small or too young to make a difference
You might be wondering how a teenager from Sweden, who suffers from selective mutism, OCD, and Asperger's syndrome became one of the leading voices on the issues of climate change. The simple reason behind this is the fact that she cares enough to want to bring change.
She began to understand climate change and its impact at the tender age of eight. Since then, she didn't stop in her mission just because she is young. She joined her first strike at the age of fifteen and she has no intention of stopping her valuable work.
The impact made is known by the enemies that come with it
If you think that Greta's efforts have earned nothing but praise from all quarters, you couldn't be further from the truth. The attacks on Greta and her work are simply sickening.
News channels have doubted her mental health and have tried to make light of the situation. They patronised her after her UN speech in an attempt to dilute her message. However, if anyone thinks that they can bring her spirit down in this manner, they are wrong.
There is still hope for the world to change for the better
Greta does not believe that there is no hope left to save the world. She mentioned this in her speech, which was directed at world leaders; if they understand the situation and still refuse to act this would make them truly evil.
However, she refuses to believe that they are evil because that would mean that she was giving up all hope. Greta might be young, but she is mindful enough to understand that labeling someone as evil is not the best way to get them on your side.
The simple fact that young people like Greta Thunberg are leading change is heartening for the world. It's time for every one of us to respond to her call and make the changes that we want to see in our world.