Commercial Waste Management from Beginning to End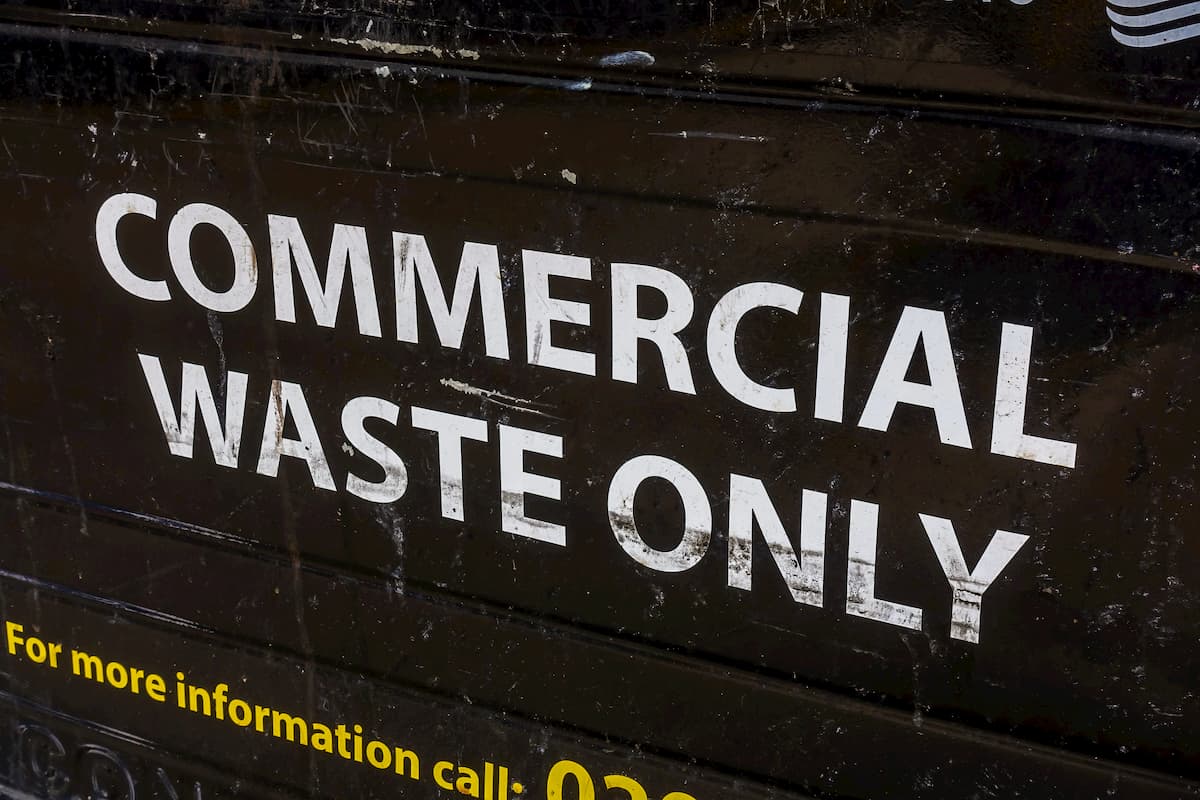 What is Commercial Waste? How do you Select a Commercial Waste Disposal Provider?
Commercial waste, trade waste, or sometimes referred to as business waste, every business firm has refuse that must be disposed of. While commercial waste management isn't typically the first thing on any business owner's mind, it is highly important due to the increasing pollution of all types.
In simpler terms, commercial waste is any waste product that is created from commercial activity. Whether you are a building requiring to clear construction waste, disposing of plastic formed from your business, or an office discarding documents, it is all categorized in the same way.
However, commercial waste does not include agricultural, industrial, or household waste as a result of construction activities. This is generally comprised of a mixture of heavy loads of concrete, timber, bricks, rubble, tile, cardboard, plasterboard, paper, metal, and plastics.
It is different from industrial waste as it is the by-product of catering establishments, shops, wholesalers, and offices. This waste cannot be disposed of in domestic bins and you have to register for and use a commercial waste bin only. You should consider this if you are starting a business from home.
Commercial Waste from Business at Home
If you run a home business, then there are a few additional elements to factor in while considering your business' commercial waste management. These include:
Your commercial waste management company or local council should be able to gather the waste from your home-based business.
Any waste from the part of your home that you use for business should be disposed of as commercial waste.
It is not possible to use Council-operated domestic waste sites either or public garbage bins to dispose of business refuse.
You cannot mix commercial waste with home waste, as this would go against your duty of care.
What Is Duty of Care?
The Environment Protection Act 1990, Section 34, states that you possess a duty of care for the garbage you produce. This includes:
Containing any waste within your control as much as possible.
Making sure that commercial waste management providers are licensed.
Storing waste securely and safely.
Preventing commercial waste from creating any damage to people or the environment.
Having a waste transfer note if you plan to shift your business's waste on to another company.
You also need to pay special attention to hazardous waste, which can damage humans or the environment. Hazardous waste includes:
Chemicals
Asbestos
Batteries
Solvents
Oils
Pesticides
Hazardous waste containers
Equipment that consists of substances harmful to the ozone, such as refrigerators.
What Is a Waste Transfer Note?
A waste transfer note is a written document, which must be created for each load of non-hazardous refuse. It must consist of the details of the waste produced by your company. You are required to maintain a copy of the note for at least two years. You are also responsible for keeping commercial waste to a minimum, by practicing the following commercial waste management orders:
Reuse
Recycle
Recover
Prevent
How do you Select a Commercial Waste Disposal Provider?
You can either hire a private company or use your local Council. If you choose the services of the Council, you must use the services of whichever council your business is located in. If you opt for the services of a private company, you can decide how your business waste is collected and by whom.
Along with deciding on a private company or local Council service, you will also have to consider other factors. For example, the type of waste to be collected, if the waste needs treatment, how will it be disposed of – in a landfill or sent to a recycling plant?
Additionally, many waste collection firms operate in more than one area, which may be ideal if your firm also operates on multiple sites. If geographical expansion is amongst your business strategy, whether now or later, it is important to think about scale.
You should be able to ask yourself if the service will grow with your business. The bigger your business, the more waste you will produce, and that is why your commercial waste disposal selection will be affected.
Another element to be considered is the timeframe. Check how often the normal commercial waste collection dates are from your potential provider or local Council. Think about if a weekly or several days option suits you, or if your business requires more frequent collection.
Cost is also an important factor. Local Councils usually do not charge and will pick up refuse for free. It is important to note that this may be included in business rates you pay. Also, review the prices offered by private companies and assess what is in your budget.
You should also check any contract terms closely. Look at the length of the contract and for any hidden fees or extra charges.
Lastly, check reviews for different private companies. Consider asking small scale businesses which provider's services they use, if they are satisfied with them, etc.
Summary
It is impossible to not create commercial waste if you are running a business. However, effective commercial waste management is important, especially if the refuse generated is hazardous for the environment or humans.
The type of waste your business generates, how will it be disposed of, areas waste collection companies operate in, scope for growth, how often the commercial waste needs to be collected, the price being charged by private companies as well as the local Council, presence of contract terms, and reviews by existing customers are all factors to consider when deciding which company's services to use.