2 Million Reasons To Go 'Loco'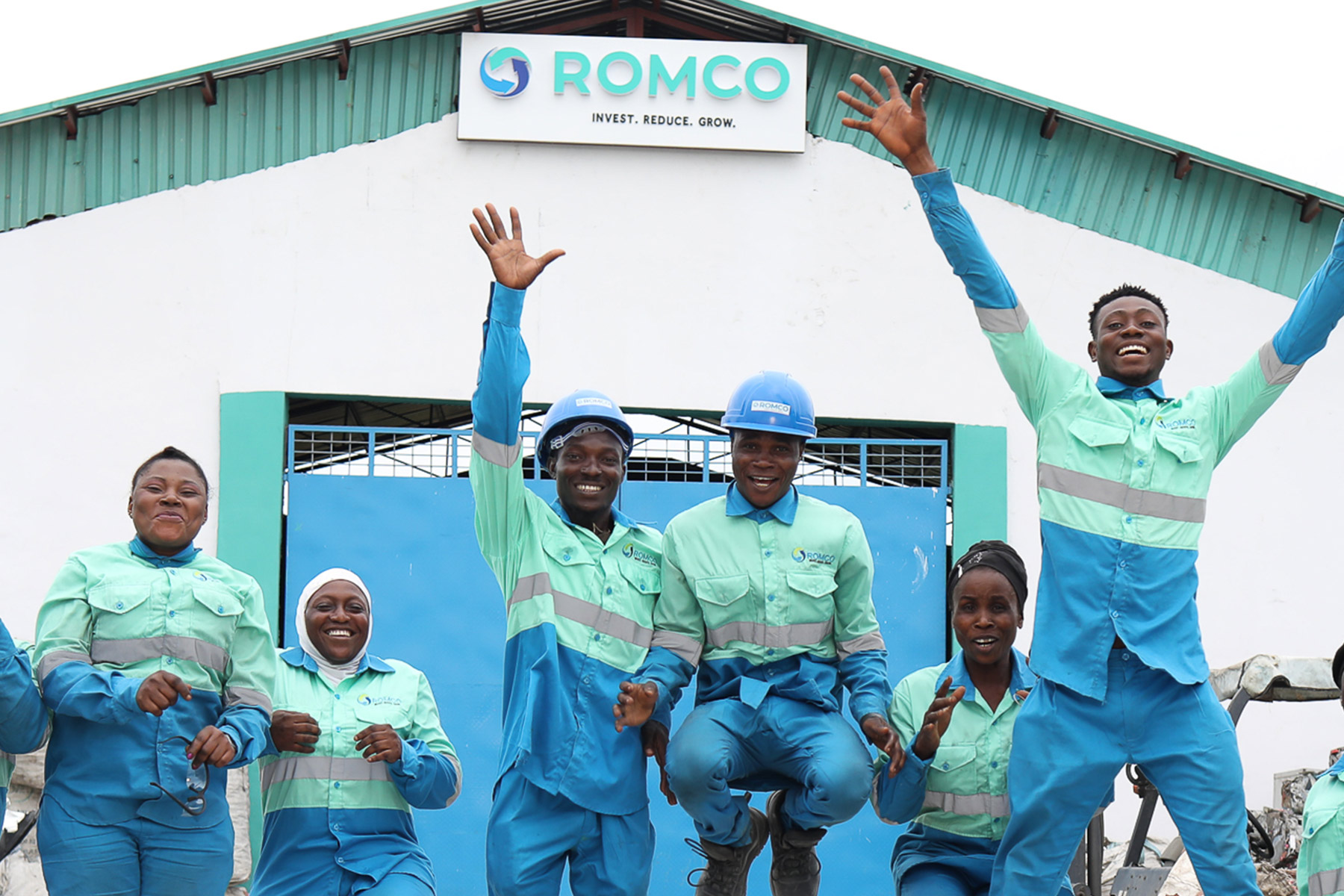 Romco announces over £2million in funds have been accessed in their 'Local Business Buying Program' for renewable resources across West Africa.
Romco, a global non-ferrous metals recycler working in The Economic Community of West African States (ECOWAS), have made the bold decision to invest in the small local businesses they work with — helping to create thriving local businesses in the sustainable sphere across the region. Under the leadership of Raymond Onivwigun, The CEO and Founder, Romco have launched an ambitious local buying program for small businesses to access funds for growth and trade in the renewables sector.
"We are happy to announce we have spent a combined £2 million to date helping small businesses in our communities increase their agency and prosperity for future development and trade, helping see more successful, cleaner, and healthier communities around us." Raymond said, highlighting the value of the move.
Romco's purpose is "to reduce global dependence on raw materials mining by recycling our way to a sustainable future." They extol a bold vision. Romco believe working to achieve 'full global recyclability,' or 100% recycling of the materials possible across the world, is one of the most important tasks of the 21st century.
Raymond says, "Unless the renewable potential of each material is being achieved, every green initiative that relies on mining those materials has virtually no net-positive effect on the environment, seeing as though destruction of the planet is still required to achieve that initiative. We need a global effort, from the very top all the way to the local level doing their bit to increase recycling availability, efficiency, and adoption everywhere. That's what this local buying program is about; helping small businesses that work alongside us in places like Nigeria, Ghana and Cameroon, to grow alongside us and make this corner of the world a recycling power house."
Romco's main product, recycled aluminium, uses 95% less power and emits 92% less Co2 than producing it from raw. The environmental positives of recycling are not just limited there; Landfill is cleared, a range of toxins aren't released into the atmosphere, and swathes of our eco-systems aren't destroyed when secondary materials are sourced. The argument is compelling and the benefits are enormous. It's no wonder Raymond is so passionate about seeing more organisations alongside Romco succeed.
"The program acts like a loan scheme," Raymond said, "allowing merchants, buyers, and collectors across ECOWAS and beyond to use the money to source feedstock and grow their business. That feedstock, including aluminium and copper, is sent to our newly upgraded facility in Lagos, Nigeria, and soon in Ghana, for processing into useable ingots for industries like manufacturing, building, aeronautical, medical and more. The need is great, and we have a huge team dedicated to clearing landfill and upping the recycled materials availability from this region. It's immensely important and we are already seeing great growth."
It's an initiative that local businesses have embraced, having accessing over £2million in funds to date. As Romco are set to grow further, they say we can expect more input into this initiative and others that will help create a more "cleaner, greener, & liveable Africa."
More information about what Romco are up to can be found on their website, and all enquiries can be made at info@stage.romcometals.com.