Ocean plastic could triple by 2040 and outnumber fish by 2050, study says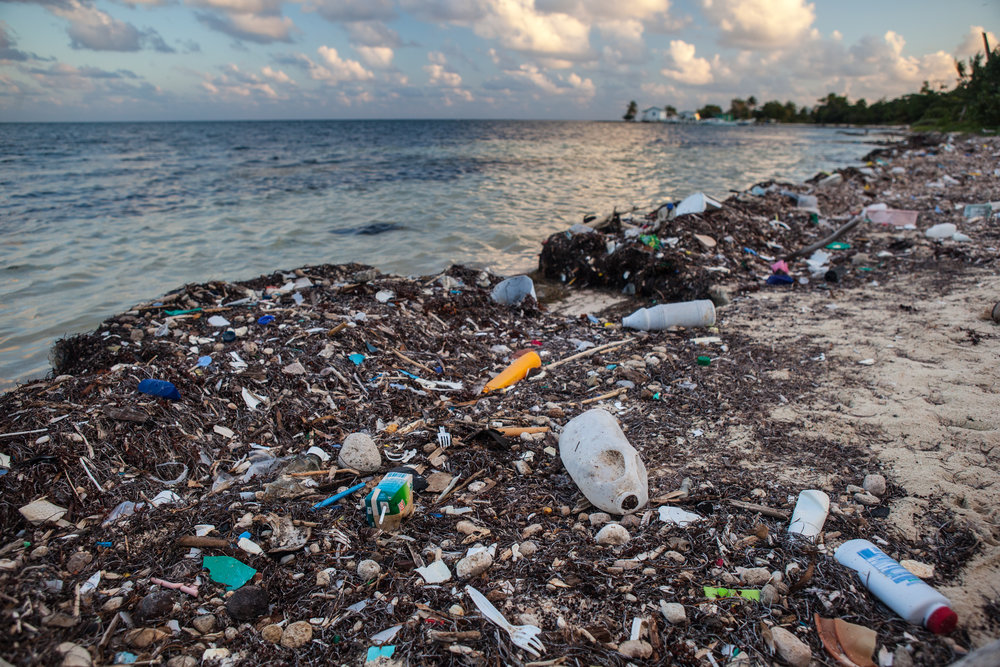 The amount of plastic rubbish that flows into the oceans every year is expected to nearly triple by 2040 to 29 million metric tons, according to a new report by the Ellen Macarthur Foundation. 
There are currently about 11 million metric tons of plastic entering the world's oceans every year, the report entitled "Breaking the Plastic Wave" calculated. That's higher than the often-cited eight million figure, The Guardian pointed out. But that number will nearly triple to 29 million metric tons a year by 2040 if nothing is done to stem the flow of plastic. What's more, existing commitments from governments and businesses will only reduce that flow by seven percent by 2040.
No one knows for certain how much plastic, which is virtually indestructible, has accumulated in the seas. The best guess, made in 2015, was about 150 million metric tons. Assuming things remain the same, the study estimates that accumulation will become 600 million metric tons by 2040.
The project, developed by the Pew Charitable Trusts and SYSTEMIQ, Ltd., a London-based environmental think tank, essentially calls for a wholesale remaking of the global plastics industry by shifting it to a circular economy that reuses and recycles. If such transformation occurs—and that's a big if—Pew's experts say the annual flow of plastic waste into the oceans could be reduced by 80 percent over the next two decades, all by using existing methods and technology. Even a five-year delay allows an additional 80 million metric tons of trash to slide offshore.
"The biggest takeaway from our work is that if we don't do anything, the plastic pollution problem is going to become unmanageable. Doing nothing is not an option," Dr. Winnie Lau, study coauthor and senior manager for Pew's Preventing Ocean Plastics campaign, told CNN.

Why is there so much plastic in the ocean?
Though we don't know exactly how much plastic is in the ocean, we do know more about what drives the growth of plastic waste. Global population growth and the increasing plastic production account for part of it. Per capita use is on the rise, especially in developing nations—India, for example—with an expanding middle class and low rates of garbage collection. Finally, cheap virgin plastic enables a shift into production of an increasing number of low-value plastic products that are not recyclable, adding to the glut of plastics that go uncollected.
What can be done about it?
Recycling is one of the most effective means of reducing the use of virgin plastic, but first it has to be collected, and today two billion people lack access to waste collection systems. By 2040 that number will double to four billion, mostly in rural areas in middle- and low-income countries. Closing the collection gap and connecting them to a garbage system, Pew found, would require connecting 500,000 people a day, every day, between now and 2040. That is an inconceivable prospect, but was included in the report to convey the colossal scale of the problems involved in containing waste on a global scale.
"Good luck with that," says Yoni Shiran, a SYSTEMIQ project manager and one of the co-authors of the Science paper. "If that's not going to happen, the solution is to come up with a wiser system."
To create systemic change, the report recommended:
Reducing the production of new plastics
Mass Government investment into recycling innovations and corporations — with a particular focus on developing nations.
Substituting non-plastic alternatives like aluminium for plastic products
Designing easy-to-recycle products
Improving waste collection, especially in less wealthy countries
Increasing recycling worldwide
Developing methods of converting plastics into other plastics
Building better plastic disposal facilities as a transition to a circular economy
Cutting the export of plastic waste
An ambitious set of measures to tackle a behemoth of a problem, but probably some of the most important recommendations to date to help make our world a cleaner, more beautiful, liveable place.