Company Announcement: Romco Have Signed The UN Global Compact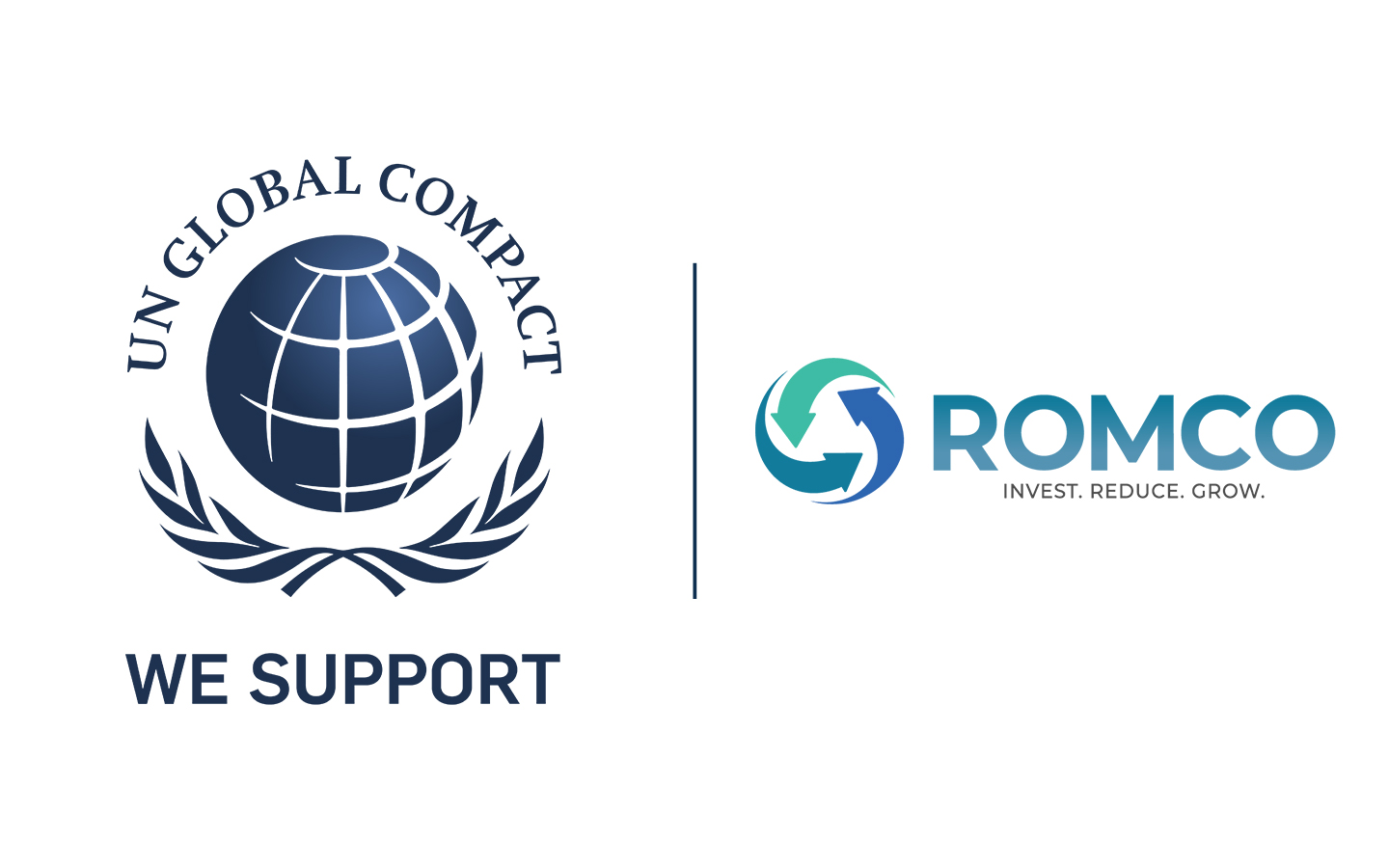 The Romco Group has become a signatory of the UN Global Compact, as of April 19, 2021, committing to the UN Global Compact corporate responsibility initiative and its principles in the areas of human rights, labour, the environment and anti-corruption.
The UN Global Compact is the world's largest social responsibility initiative with more than 10,000 participants from 160 countries. UN Global Compact is based on 10 principles – and our participation in the UN Global Compact means that we are committed to operating our business in accordance with those principles (outlined below) and will be reporting our progress in a Communication On Progress annually to the UN.
Our Obligations
Through the UN Global Compact, we are committed to work determinedly and systematically in the areas of human rights, labour standards, the environment and anti-corruption. This means that we have initiated a number of measures to ensure that Global Compact's ten principles become a part of our day-to-day work, our culture and strategy.
Compliance by our suppliers is an important requirement that follows from our commitment to the UN Global Compact, therefore we work actively with our partners, suppliers and wider networks to ensure commitment to the ten principles.
By participating in the UN Global Compact, we commit to reporting on our actions to comply with UN Global Compact's ten principles. In our next ESG report for 2021, we will report the actions we have taken, measure the impact we have made, and describe our plans for the future.
As a signatory, we will market UN Global Compact and the ten principles through our communication channels. By promoting Global Compact and social responsibility, we hope to be able to help Global Compact achieve its two main objectives: to make the ten principles part of corporate business strategy all over the world and to promote activities and partnerships that contribute to achieving the UN's goal of sustainable development.
Today's announcement is a natural extension of the UN's Sustainable Development Goals (SDGs) framework that we already work within, and reflective of our long-term commitment to human rights, labour standards, the environment and anti-corruption. As growing recyclers on the African continent, we work hard to demonstrate a sustainable and ethical approach to building the industry and communities we work in. Through this work, we currently measure impact on 12 of the 17 SDG's. Signing the UN Global Compact builds on our commitment to work as a good actor in the sector, promoting sustainable growth and equity for the people, places, and planet we work within.
Our letter of commitment to the UN Global Compact can be read in full here.
Human Rights
Principle 1: Businesses should support and respect the protection of internationally proclaimed human rights; and
Principle 2: make sure that they are not complicit in human rights abuses.
Labour
Principle 3: Businesses should uphold the freedom of association and the effective recognition of the right to collective bargaining;
Principle 4: the elimination of all forms of forced and compulsory labour;
Principle 5: the effective abolition of child labour; and
Principle 6: the elimination of discrimination in respect of employment and occupation.
Environment
Principle 7: Businesses should support a precautionary approach to environmental challenges;
Principle 8: undertake initiatives to promote greater environmental responsibility; and
Principle 9: encourage the development and diffusion of environmentally friendly technologies.
Anti-Corruption
Principle 10: Businesses should work against corruption in all its forms, including extortion and bribery.